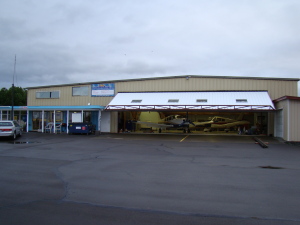 We can service and inspect all types of Aircraft. We understand the importance of quality, timely workmanship, and products, especially in the aircraft maintenance field. So, our specialized tools, equipment and personnel are top of the line and ready to serve you, and get you and your aircraft back in the air.  If you want the peace of mind in knowing that your next aviation maintenance job is done correctly, and less expensive than a large shop,  just bring your aircraft to LebanAir Aviation.  We specialize in Tecnam certified and Light Sport Category aircraft, and the ROTAX 912, 912iS, and 914 engines.
LebanAir is also an authorized dealer for Powerflow Exhaust Systems.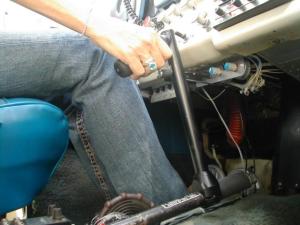 Now Approved on ALL 4 Seat
Cessna – Piper – Maule – Stinson – Beechcraft
With Manual Flaps !
Finally –
reach the flap control Easily … Instantly … Conveniently
no more bending forward and down for the flap handle
sit upright – eyes out of the cockpit – face out of the panel
focus on landing or takeoff, not reaching for the flap lever
ONLY $550 installed!