Have a hot cup of fresh coffee, a cold soft drink, bottle of water or just a candy. Take one of our courtesy cars and have breakfast, lunch or dinner at one of our many wonderful local restaurants.
We also have candy bars, Mountain Man supplies, and chips.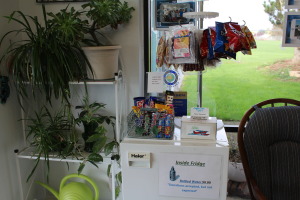 Then, take your snack, and eat it at our new picnic area outside, or in our kitchen nook inside.