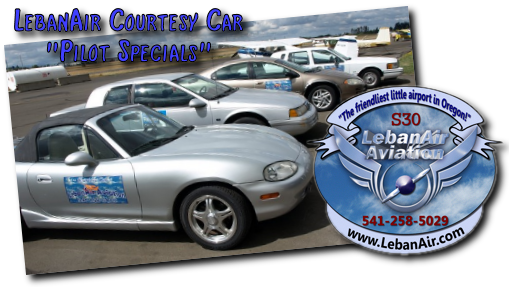 LebanAir has already be dubbed "The friendliest little airport in Oregon."  We are now working with local Lebanon businesses to make Lebanon the most "pilot friendly" town in Oregon as well!
Now when  you fly into S30 and use one of our courtesy cars to drive into town, you are entitled to nice discounts at participating Lebanon businesses!  Each set of courtesy car keys has a special tag on it.  To get your "Pilot Special" or discount, all you have to do is show the LebanAir Courtesy Car key tag when you pay for your order.  It's that simple!
Below is a list of participating businesses.  The list is growing, so check back often.  And be sure to thank them for their support of General Aviation by offering "Pilot Specials" by patronizing these pilot friendly businesses.
---
Click the business name to see their "Pilot Specials" a map to their location and other information about the business.
Coffee Shops: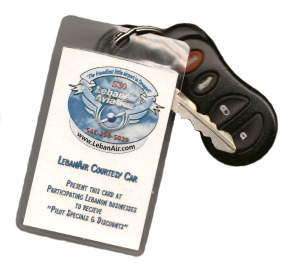 Restaurants: