AOPA – With a membership base of more than 415,000, or two thirds of all pilots in the United States, AOPA is the largest, most influential aviation association in the world. AOPA has achieved its prominent position through effective advocacy, enlightened leadership, technical competence, and hard work. Providing member services that range from representation at the federal, state, and local levels to legal services, advice, and other assistance, AOPA has built a service organization that far exceeds any other in the aviation community.
EAA is a growing and diverse organization of members with a wide range of aviation interests and backgrounds. EAA was founded in 1953 by a group of individuals in Milwaukee, Wisconsin, who were interested in building their own airplanes. Through the decades, the organization expanded its mission to include antiques, classics, warbirds, aerobatic aircraft, ultralights, helicoptors and contemporary manufactured aircraft.
Oshkosh365 is EAA's online aviation community. As a registered user of Oshkosh365, you will have access to many useful aviation-related tools and widgets personalized to your location and interests.
The EAA Young Eagles program was launched in 1992 to give interested young people, ages 8 – 17, an opportunity to go flying in a general aviation airplane. These flights are offered free of charge and are made possible through the generosity of EAA member volunteers.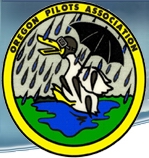 Oregon Pilots' Association – Our goal is to promote aviation in the State of Oregon and to provide information to pilots and anyone interested in general aviation. We encourage all pilots and aviation enthusiasts to join our organization, whether you currently fly, own your own aircraft, or just like to talk aviation!
FAA – Federal Aviation Administration Pilots information page.
Live Air Traffic Control – Listen to Live ATC (Air Traffic Control) Communications. LiveATC.Net provides live air traffic control (ATC) broadcasts from air traffic control towers and radar facilities around the world.
FlightAware, Founded in March of 2005,  was the first company to offer free flight tracking services for both private and commercial air traffic in the United States. FlightAware launched public operations in late 2005 and quickly became the most popular flight tracking service in the world. FlightAware's proprietary flight arrival time algorithms combined with FlightAware's powerful, intuitive, responsive, and reliable web-based interface yield the most capable and useful flight tracking application and service. FlightAware has offices in Houston and New York.
Angel Flight was created by a group of pilots who believe in the benefit of volunteering. We strive to keep all aspects of the organization volunteer. We are a non-profit charitable organization of pilots, volunteers, and friends. We will arrange free air transportation for any legitimate, charitable, medically related need. This service is available to individuals, and health care organizations. We will also arrange transportation of those people who are financially distressed, or who are in a time-critical, non-emergency situation due to their medical condition.
Adventure Pilot is growing. There are now over 5800 destinations, including…
2103 $100 hamburger sites
556 places to stay
227 pilot-friendly campsites
179 aviation museums
2834 other things to do and see in your plane!
A Pilot Story – The story of flight is a sweeping saga that has exceeded the imaginations of even those who first dreamed it. And yet it unfolds (as all truly special stories do) in moments, places . . . and people. Always and ever in people. Just above the heads of most of our brothers, sisters, coworkers, and neighbors there hang gossamer cathedrals of piled cotton below the cobalt dome of a perfect sky. But fewer than one in 500 will ever experience this through the front window of a flying machine. A Pilot's Story seeks out the special few who have answered the call of the skies, those with the discipline, aptitude, and courage to become pilots.